Enables parents with children stay together in luxurious comfort with ultimate contemporary style. This beautiful family suite offers King-size bed and 2 single beds, a bathroom with raining shower from pocket garden view bathtub, and super huge private balcony come with sunbed and seating area to relax and enjoy the panoramic view of village landmark and Phnom Krom Mountain.
First time to Cambodia and was very unsure about the hotel as it was really new. Not hoping for anything great I booked 2 nights 3 days at the hotel. Nothing prepared me for the excellent hospitality I received . Absolutely amazing....nothing is ever too much for the management... especially Rok. He can do enough to make your stay pleasant....The hotel is new having teething problems but overall 5 ** all along...Thank you for the amazing trip...
seelan75 United Kingdom
We have come to Siem reap multiple times but this is the first time we stay with this hotel and the high quality service and attention to detail remains. The staff was professional and the rooms have been comfortable. In the past we have stay around from place to place, but now we wouldn't dream of staying anywhere other than hotel Grand Venus. The only thing that needs improvement, in my opinion is language, but again this is my opinion and this is Cambodia.. there first language is not English.. so it is fully understandable..
lebara Posted Jul 31, 2017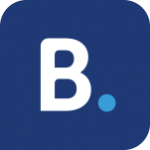 It isn't what I expected .. it's loook beautiful and comfortable.. the place was just new just open a few weeks but the staff was so professional and helpful. It's close to town and and other places like night market and restaurant. The bed was comfortable and room was nice spacious with excellent view. .. would recommend to anyone who want to come here to try this beautiful hotel .. Insect but again everywhere has insect not just this place..
Nicolas French
I only stayed here for one night, but were surprised by the hotel service,design and surrounding environment with a good atmosphere. I booked the pool view and it was absolutely worst it the bedroom was extremely nice and comfortable and super clean. Staff were friendly and well organize with our tour program and extremely professional on getting me around. I would like to thanks to all the team at Grand Venus Siem Reap .. you guy done an excellent job and earn my respect. Diffidently two thumb up for a great place and for those who thinking of coming here to Siem Reap Grand Venus la Residence is a place i would recommend.
Charlotte Posted Aug 2, 2017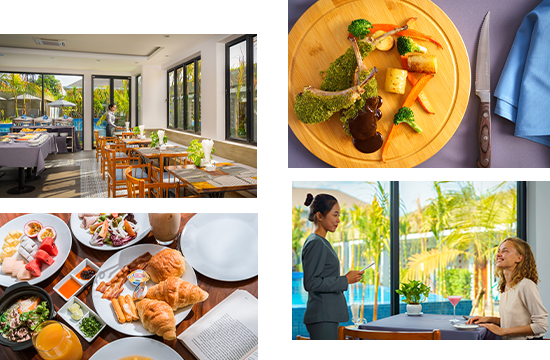 ABOUT RESTAURANT
Located next and overlooking to swimming pool and windows all overlooking pocket garden. This charming venue lets you indulge in a multi-choice of Khmer cuisine, Pan-Asian, or Western dishes. All menus reflect the health concerns with the showcase of fresh ingredients and elaborate recipe.
WHY STAY WITH US?
We have a fantastic team who provide you more than just an accommodation, but a unique stay experience with modern retreat and excellent Khmer hospitality. Book direct with us ensures that you enjoy the best rate guarantee and a wide variety of special benefits, including dining, spa discounts.